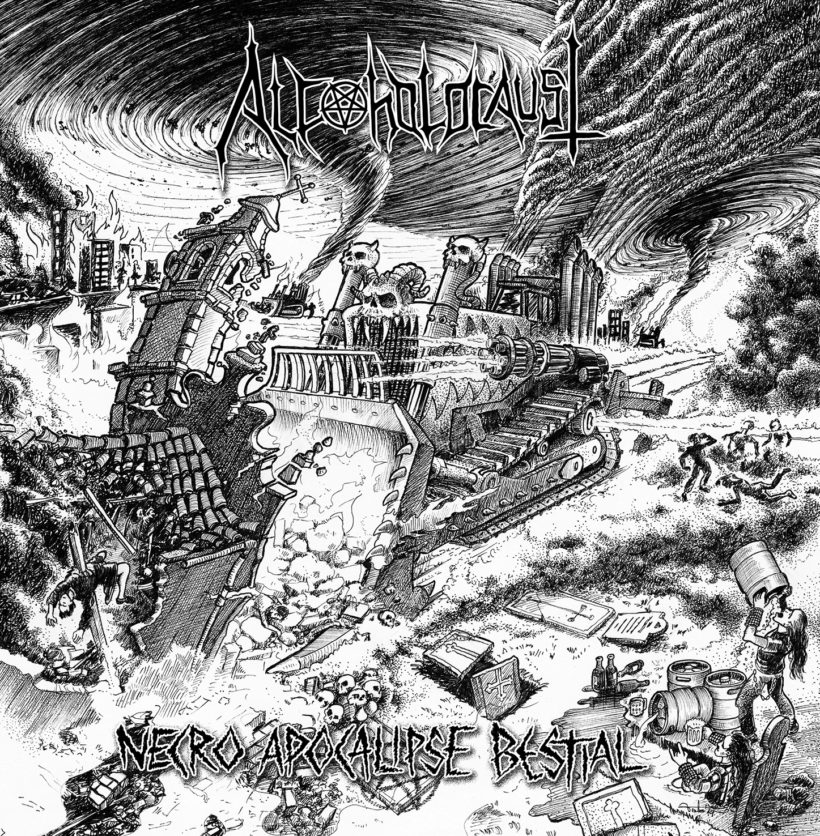 After being a band for almost fifteen years, and releasing three demos, Portuguese heavy black metal binge drinkers Alcoholocaust have finally kept their shit together long enough to record and release a full length album. Filled with poser- and wimp-slaying lyrics snarled in a pugnacious Portuguese tongue overtop hellfire-blackened heavy & speed metal riffs, Necro Apocalipse Bestial lashes out immediately and relentlessly with thirty-three minutes of satanic chug'n'chuck mayhem.
"First and foremost," say the band, "Alcoholocaust is a alcoholic driven blasphemous band that takes pleasure in delivering a self-destructive message about heavy metal, heavy booze and everything that's evil and perfidious.
Humanity is overrated.
No masters no gods. Uncompromised thrashing rage to the bone."
Out this Thursday on CD, cassette, and 12" vinyl from Helldprod Records, this is
Necro Apocalipse Bestial