Back in the day, the "produced by" byline was a marketing ploy to get heavy metal fans into one band, well, into another. Easy marketing from the ground—a classic record or two—up. Swedish producer Tomas Skogsberg is renowned for his name attachment to several pivotal records throughout the '90s before he gave way to fellow knob twiddlers Peter Tägtgren, Dan Swanö, and Fredrik Nordström, but he's also helmed the production chair for a ton of lesser profile bands and their music. While all lists are subjective—except on the Deciblog—we've assembled a Top 5 list of records that we forget Skogsberg was producer extraordinaire.


5. Solefald – Neonism
(1999; Avantgarde Music)
After wowing post-black metal before it was post-black metal in 1997 with debut album, The Linear Scaffold, Norwegians Solefald unfurled Neonism, a positively progressive record with terrible consistency. Not sure what prompted Solefald to seek out in-hiding Skogsberg for Neonism, as it sonically or thematically is congruous to the decidedly death metal work of Skogsberg's past, but he nevertheless helped the Norwegians achieve a weird sound for equally head-scratching music. Maybe he was offering free studio time with no points.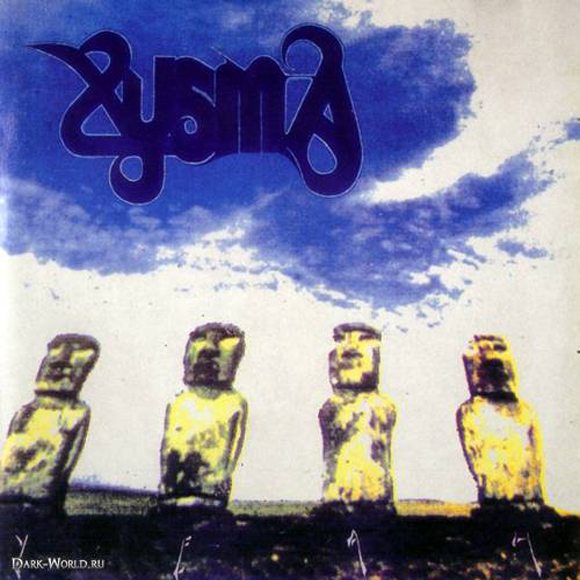 4. Xysma – Yeah
(1990; ComeBack Records)
Finns Xysma are probably more known in the states for their WTF album, Lotto, than their grind/death metal past in First & Magical and Yeah. Like a lot of bands in the late '80s and early '90s, traveling to Stockholm, Sweden to visit Sunlight Studios was more a rite of passage. Nihilist, Entombed, Dismember, Unleashed, Grave, Tiamat (the first to record with Skogsberg), and many others paved the highway to Sunlight Studios with brutality and killer music. Yeah has a punchy, thick quality to it. The rockin' music predates Entombed's own attempt to "rockify" their sound and Skogsberg captures it nicely. Even Jani Muurinen's (aka Janitor Mustasch) absurdly deep vocals shine.

3. Catamenia – Morning Crimson
(1999; Massacre Records)
By 1999, death metal was passé. Black metal reigned supreme. Finns Catamenia first traveled to Germany to record debut album, Halls of Frozen North. For the follow-up they mysteriously hit up Skogsberg to man the controls for Morning Crimson. For its time, Morning Crimson was standard melodic black, with a mid-paced gait that could be mistaken for contemporary. Skogsberg's production is bright, but harsh on the treble (blame Pytten). As with most productions by the late '90s, the drums don't thump and, for the most part, give much of their impact to lush keyboard lines.

2. Disharmonic Orchestra – Not to Be Undimensional Conscious
(1992; Nuclear Blast Records)
If you were around in the late '80s/early '90s, Austria's Disharmonic Orchestra were on your radar in some form—a Maxell XL2 or TDK SA or 7"—or another—12" or CD—as they, along with Pungent Stench, put the Land of Mountains on the metal map. Debut album, Expositionsprophylaxe, has its place, but follow-up effort Not to Be Undimensional Conscious is an unmissable piece of work, with which Skogsberg was involved. Unlike the Swedish bands of the day (this was 1992, after all), Disharmonic Orchestra jettisoned from Sunlight Studios with their own sound, giving reason to think the Swedes were more into Xeroxing than coming out of the studio with something relatively unique. To this day, Not to Be Undimensional Conscious is a weird bird, back photo and all.

1. Refused – This Just Might Be… the Truth
(1994; Startrec)
Skogsberg goes punk? Before he was death metal über-god, the Swede was a punk. This is attested in various projects and works—anyone remember, Dischange or New Bomb Turks?—over the course of his career. For future hardcore stars Refused, Skogsberg handled the production duties for debut album, This Just Might Be… the Truth. Actually, there isn't much sonically speaking that separates the death metalisms of Entombed and Grave from Refused's hardcore burl. OK, the vocals are different, but listen to the guitars closely. They have that Sunlight crunch. That Sunlight heaviness. That Refused would go on to change hardcore with HOF album, The Shape of Punk to Come: A Chimerical Bombation In 12 Bursts, doesn't change the fact that even at their most elitist Refused had intrinsic–however tenuous–ties to death, black, and doom metal.